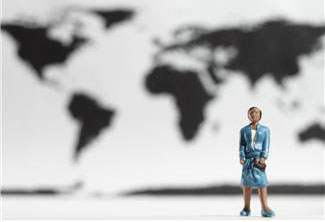 For many years, I worked as a travel journalist for newspapers like The Chicago Tribune, Denver Post and Seattle Times. My job was to uncover story ideas, visit the destination and then report back to our readers.
Often, that meant interaction with the PR firm for the destination I was covering. Sometimes, the firm was the first contact I had with the destination, and how I formed my initial impression.
Many times, the public relations firm was a solid source of information for me, providing key contacts, background information and even story ideas. I grew to have many strong relationships with public relations professionals during my years as a journalist.
I could write a book on what I learned during that time.
Whether the public relations firm was an asset — or a hindrance — to their tourism client depended on how well they knew the destination or travel service they were promoting.
I'm not talking about being able to reference facts and figures. Anyone can do that.
Did they actually understand the destination or tourism product enough to realize its unique assets and strengths. Were they familiar with its weaknesses?
All too often, large PR firms obtain large accounts with high-impact sales presentations, but then use interns or newbies on the actual account work. The "intern" part is not the problem. The problem is that many times the interns do not know the product — and it shows.
I quickly learned which high profile PR firms were not even worth contacting. In many cases, they had a high profile name and a NYC area code, but I could find better information about the destination on the Internet.
I've carried many of those lessons into my work as a public relations professional. That is why our first rule here at Go World Communications is know thy client's product. Not just book knowledge. We actually go to each destination and experience it like a traveler. We talk to the locals and internal marketing teams. These are the only ways to uncover the stories that set your destination or travel product apart.
And it's the best way to develop public relations campaigns that will capture a journalist's interest, and tell your destination's true story.